Experienced Masonry & Brickwork Contractor In The Boston Area
---
Contact us today for professional assistance with your masonry projects. With years of experience, we provide perfect solutions tailored to your needs. As one of the best Masonry Companies in Boston, we prioritize customer satisfaction and ensure a seamless experience from start to finish.
BRINGING 30+ Years of Experience
COMMITTED TO SUPERIOR CUSTOMER SERVICE
FREE ESTIMATES OFFERED

FREE ESTIMATES
If you are in need of masonry repairs or installs, contact us today!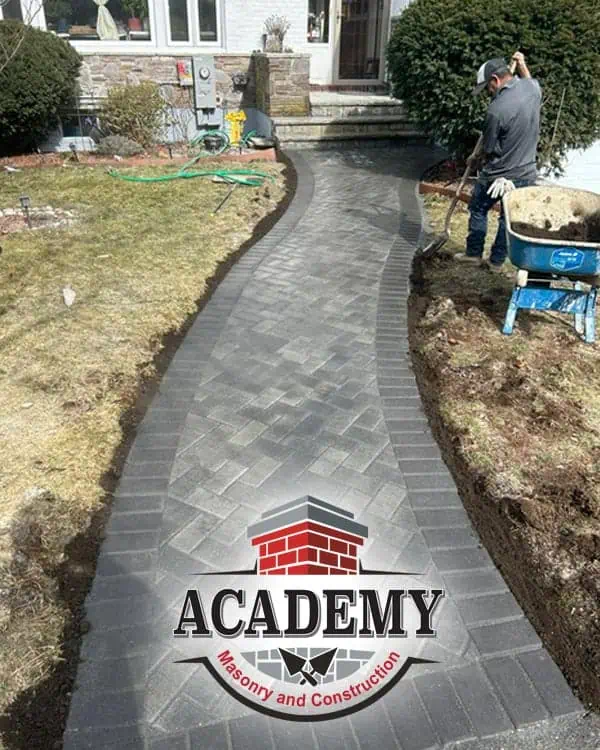 Your Trusted Boston Masonry Company
---
With 30 years of combined knowledge and experience handed down from father to son, our Boston based Masonry company stands out as one of the best in the area. Since 2010, I have been an in-demand Masonry Contractor in Boston, proficient in tackling projects of all sizes, ensuring quality finishes that guarantee complete client satisfaction.
Local, Family-Owned, and Committed
---
As a local, family-owned business, our reputation is our pride, and we are dedicated to delivering superior craftsmanship and service. From Brickwork to Stone Step Installations, Patio Pavers, Driveway Repairs, and more, our expertise covers a wide range of masonry services. Contact us today to schedule an initial consultation, and experience the excellence of our Boston Masonry Company firsthand.
Learn More About Us
Masonry Services
---
Experience top-notch masonry services with our skilled team in Boston. We offer brickwork, stone installations, basement waterproofing, patio pavers, and more for your construction needs.
Frequently Asked Questions
---
Have questions? Find quick answers to common inquiries about our services, pricing, and scheduling. If you need further assistance, feel free to contact us directly.
We provide a wide range of masonry services, including brickwork, stone installations, patio pavers, driveway repairs, retaining walls, and much more.
Our Gallery
---
Explore our portfolio showcasing the finest craftsmanship in Boston. Discover our completed projects, including brickwork, stone installations, patio pavers, and more.